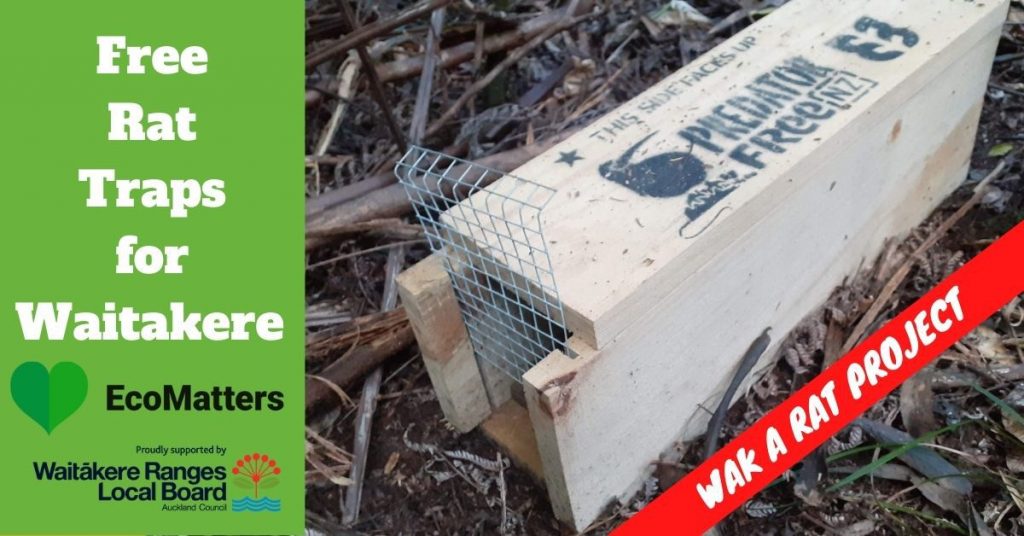 Free Rat Traps for Waitakere Township – Wak a Rat Project
Great news we have been given some funding by the wonderful people at ecomatters, this will allow us to buy the materiel's to build some trap tunnels.
Making them ourselves we allow us to get more traps out in the Waitakere Area.
Rats not only eat bird chicks and eggs, if they get into your house they can chew electrical wire and can cause fires. Learn more here The Rat Apocalypse in New Zealand.
We look forward to hearing from you soon. Get involved in "Wak a Trap". Click HERE or below,
Gary is a keen trapper, who has been reducing pests on his lifestyle block in Waitakere for decades.  He loves keeping bees and tries to play guitar.