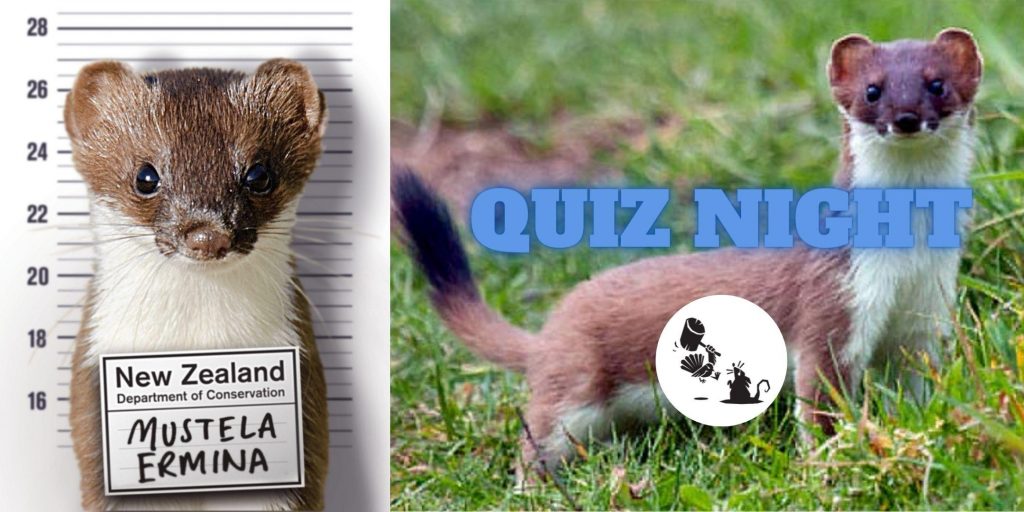 Quiz Night: Predator Free Waitakere/Swanson
Quiz Night: Predator Free Waitakere/Swanson
Quiz Night and Get together with great prizes
Come along for a chance to win $500 worth of prizes: Gourmet spices, wine, native plants, gift vouchers, gourmet jams, local honey, predator traps.
We are fundraising for Stoat Traps. A night of networking for trappers, gardeners, nature lovers.
Dec 1st Thursday 7pm Waitakere RSA $20 per person inc. food. Learn about our local environment and support the community to make Waitakere and Swanson Predator Free.
Waitakere R.S.A
39 Township Road, Auckland, Auckland 0614
NZ